9/23/2019
I am keeping a blog about my experiences traveling to Spain and Germany during the months of September through November 2019. In the Fall of 2018, I received two prestigious artist residency awards from my local arts councils. The first was The Can Serrat Artist Residency Award from the Ohio Art League as the top prize at the 2018 Fall Exhibition juried by Sophie Blais, the Director at Can Serrat, in El Bruc, Spain. The 2nd was the Greater Columbus Arts Council Dresden Artist Exchange Award. The Can Serrat Residency Award was to be for one month and the Dresden Residency Award was to be for two months! I am truly honored to be here in Can Serrat as a representative of the Ohio Art League. I am looking forward to do the same in less than a week for The Greater Columbus Arts Council in Dresden!
I have been at Can Serrat for nearly 3 weeks now and this experience has been truly unique! I wasn't sure what to expect by coming here as this was my first residency experience. Fatima Taylor (OAL Creative Director) and I talked to Sophie Blais about the trip to get a better sense of the accommodations, expectations, and how the dynamics of the other people living in the house would work. I chose to come in September due to my work schedules and it would be convenient to travel to Dresden, Germany after. Sophie said that in September Can Serrat would be hosting more writers, musicians, and poets than visual artists. So she asked if I would prefer a different time. I stuck with September and I am glad I did!
My wife, Margarita, joined me for the first half of this residency. She was able to treat it as her own residency as well! Together, we got to meet some great people, eat awesome food, and see amazing places. We even celebrated our 2nd year wedding anniversary here by spending the day in Barcelona. She returned home on the 18th and I miss her dearly. I can't wait to see her, my family, my cat, and my two dogs when I return home for Thanksgiving.
Upon our arrival, Anne Tone Lie picked us up from the airport in Barcelona. From there we drove about an hour north of the city to El Bruc and to the residency at Can Serrat. Anne is amazing! She shops and cooks dinner for 16+ every weeknight and we eat as a family! It is the best part of the day!
Our first excursion was a hike up Montserrat to a hikers cabin (refugee). 900m altitude, 14K, 25K steps, and 6hrs! A day or two later we made it Barcelona to gather our art supplies. We would make it to Barcelona 2 more times to see more sights and explore further. We visited MACBA, walked the Rambla and the Mercado de La Boqueria, walked the waterfront, visited La Sagrada Família, and visited other various small landmarks.
Our second hike up the mountain was the long hike to the Monastery at Montserrat. 800m elevation, 16K, and 5hrs later we made it to a small city on the side of the mountain with stunning views along the way. The monastery was very crowded with tourists all waiting to see the Black Madonna. It has a fabulous museum where we saw a few Dalí's, a Carravagio, a Picasso, a Monet, and several other Barcelonan artists. Our other trip out-of-town was day trip to Sitges. Sitges is a small beach town on the Mediterranean about 1/2 hr south of Barcelona. It was a paradise! I wish we could have stayed longer.
The artwork I have made here as an artist in residence really has come naturally. I have made several small Inventory Studies which are small collages made with materials I have brought and some that I acquired while in Spain. I have used the printing press here to emboss the collages into the paper. I have also made many cyanotype prints. I am using the prints as source material for future pieces. The modern statues we saw at the Monastery also struck me. We purchased a poster of one those statues (Sant Jordi) as gift for my father-in-law. I ended up tracing the poster on vellum and then altering the drawing. I then cyanotyped-printed the drawing with other various collage elements. After washing and drying the print I added collage elements to the paper, as well as ink, and watercolor to enhance the colors. I named it Sant Serrat. I feel like this is a process that I can purse here and at the next residency. I do feel like a month at Can Serrat is not enough time to immerse myself into the imagery of this beautiful countryside, the Catalan culture, and the urban life of Barcelona. There seems to be an activity happening here everyday. The group often plans trips to Barcelona and other towns, hiking excursions, performances to witness, and events at the house. There are government holidays to observe (stores closed/limited bus schedule), dance & pool parties, and movie & Youtube breaks. So at times it was hard to bury myself in the studio without distractions. However, I would not trade these experiences for anything but I wish I could stay a little longer!
The people I have been living with at Can Serrat for the last 3 weeks really has been the best part of this experience! It has been interesting to learn about their craft and their life experiences! We have people from Columbia, Cuba, Canada, UK, Australia, Taiwan, Saudi Arabia, Italy, France, and the US. Can Serrat has hosted some public events so the town is very involved with the residency. The administration at Can Serrat has even helped us put together a pop-up art exhibition at El Bruc City Hall! It was titled Exposició Col-lectiva. It really came together quite well! The 2 big hikes, cooking & eating meals together, collaboration on projects & performances, partying & relaxing, silent retreats, movie nights, and the pop-up exhibition has really helped us form a tight bond with each other. I will never forget these amazing people!
I would like to thank The Ohio Art League, Fatima Taylor, Sophia Blais, Sarah Goodchild Robb, Gina Teixidor, Anne Tone Lie, the other artists in residence at Can Serrat, my family, and amazing wife, Margarita, for her everyday support in this endeavor.
I have a few more days here at Can Serrat before I pack and departure to Dresden! I will make the most of it!
Adéu
9/30/2019
I safely arrived in Dresden Friday 9/27. It was a busy weekend!
It was a stressful morning before the flight to Frankfurt. I made it to my departure gate just in time!
The Thursday before I left, I spent the day & night in Barcelona. That way I did not have to leave El Bruc for the airport at 4am on Friday. The buses don't begin to run until 6am… But it just so happened that a friend from fantasy football was traveling through Europe and also just happen to be traveling through Barcelona that same day! Andy and I communicated and arranged to share a hostel! I was able to give Andy a whirlwind tour of what I've seen of Barcelona. I took him to the beach, Camp Nou, The Rambla, La Sagrada Família, and Park Güell.
After a short flight Iduna Böhning met me at the airport and she showed me to my flat in the Nuestadt, explained the do's & don'ts, and showed me the local points of interest. I met Dr. Phil. Martin Morgenstern. He and his family live above my flat and he is my immediate contact and 'landlord' during my stay. We went to dinner where we met up with Iduna's husband, stepson, and friend from Switzerland, and my old college Professor, Fred Marsh. Fred had been in Dresden for the month of September after a 10-year-Dresden-hiatus.
On Saturday, I jumped on a Dresden Columbus Sister City Inc. tour to Mießen. It just so happened that a tour of Columbus residents were on a tour of Dresden! Dorit Fraztscher was the group leader and native of Mießand & Dresden. We toured the Meissen porcelain museum & collection. That was fascinating! Then we had an amazing lunch at Dorit's parents house! They are lovely people. Dorit's mother worked at the Meissen factory for 25 years! We then walked to the local wine festival and enjoyed the sights, smells, tastes, and sounds.
On Sunday, I met up with Fred again. We walked around the Altstadt. I purchased my Dresden museum pass. It was 50 Euros but it pays for itself after the 3rd museum entry and there are 15 different collections in the Dresden State Art Collection.
The Neustadt is a vibrant and young community. I am looking forward to spending the next 2 months here. I am slowing building the mental map of the city but having Google Maps and a paper map helps. I may be joining a hike with a local fellowship group this week. I am looking forward to visiting some local hike sites in Saxony such as, Frieberg, Königstein, Bastei und Felsenbühne Rathen, Bad Schandau mit Schrammsteinen, and Barockgarten Großsedlitz. I am looking forward to traveling to Leipzig to meet my artist friends Michael Hahn & Elizabeth Gerdeman. I will be tagging along with a new friend who is heading to Berlin in 2 weeks. Then I will be heading back to Berlin to meet up with a friend I made at the Can Serrat Artist Residency.
No rush to jump into the studio on this residency. Inspiration is certainly finding me and I have been actively searching. My proposal for this residency stated that I would explore the ideas of how natural events, such as glaciers, flooding, earthquakes, and volcanoes shaped the Dresden region much like the fire bombing of WWII and fall of the Berlin Wall. It's a massive undertaking to do this research. But the good news I have the time and the support here in Dresden. I am also thinking about what I recently made in Can Serrat and how I can incorporate those ideas and processes.
I would like to thank all those who have helped me get comfortable in my new surroundings in Dresden. I'd also like to thank my wife and family for their support. A special thanks goes to The Greater Columbus Arts Council for selecting me for this once in a lifetime opportunity!
Dankeshön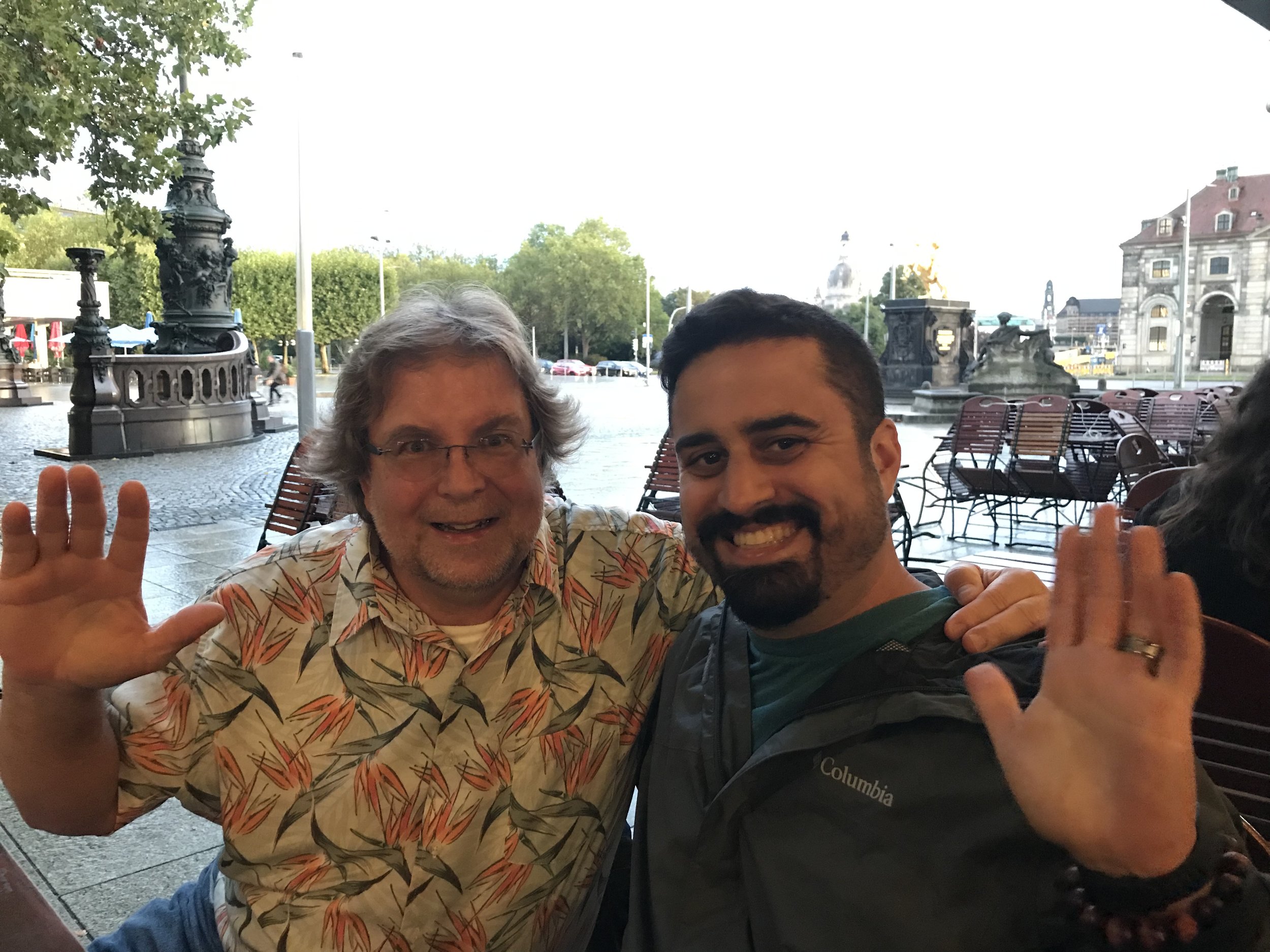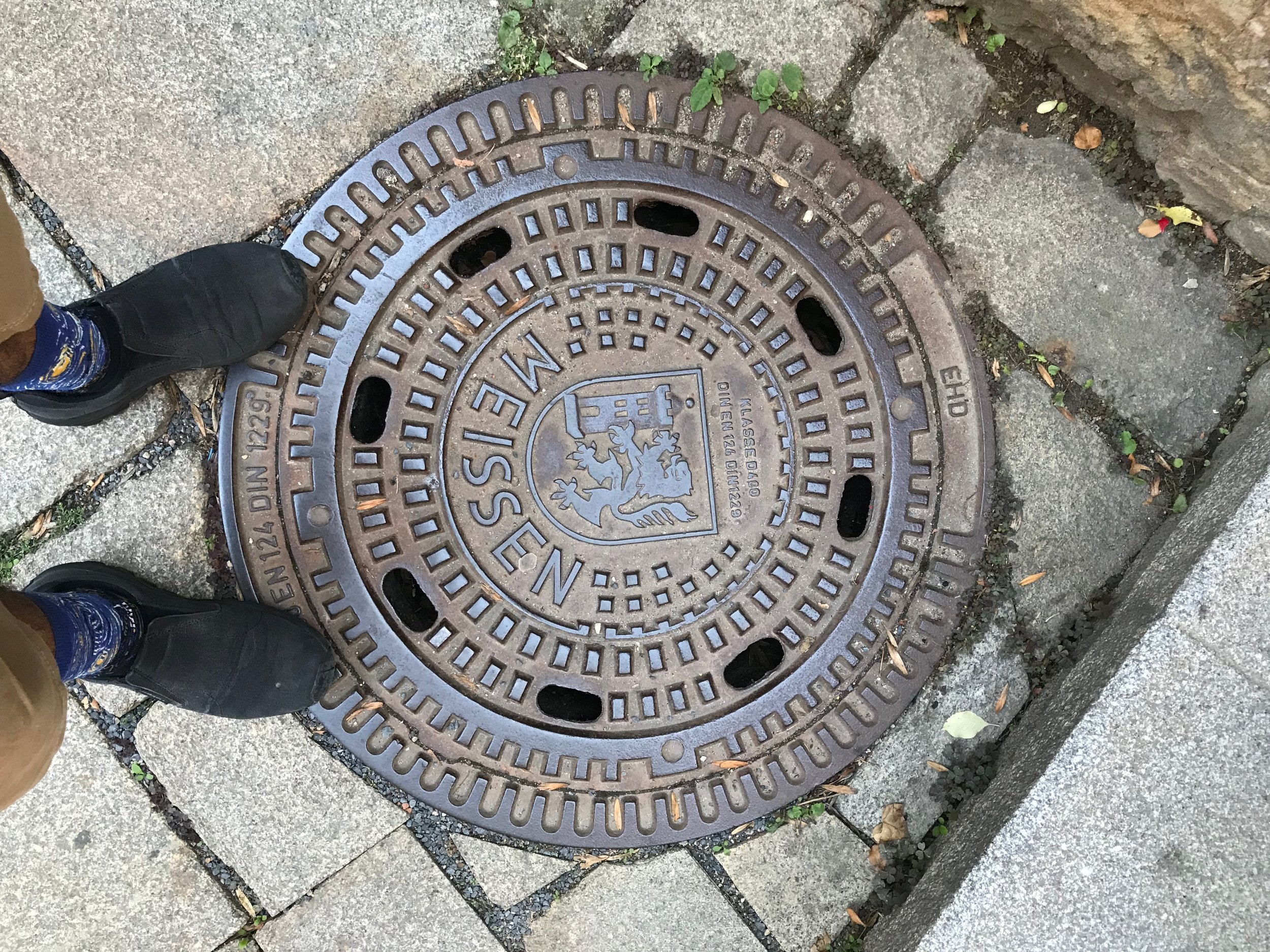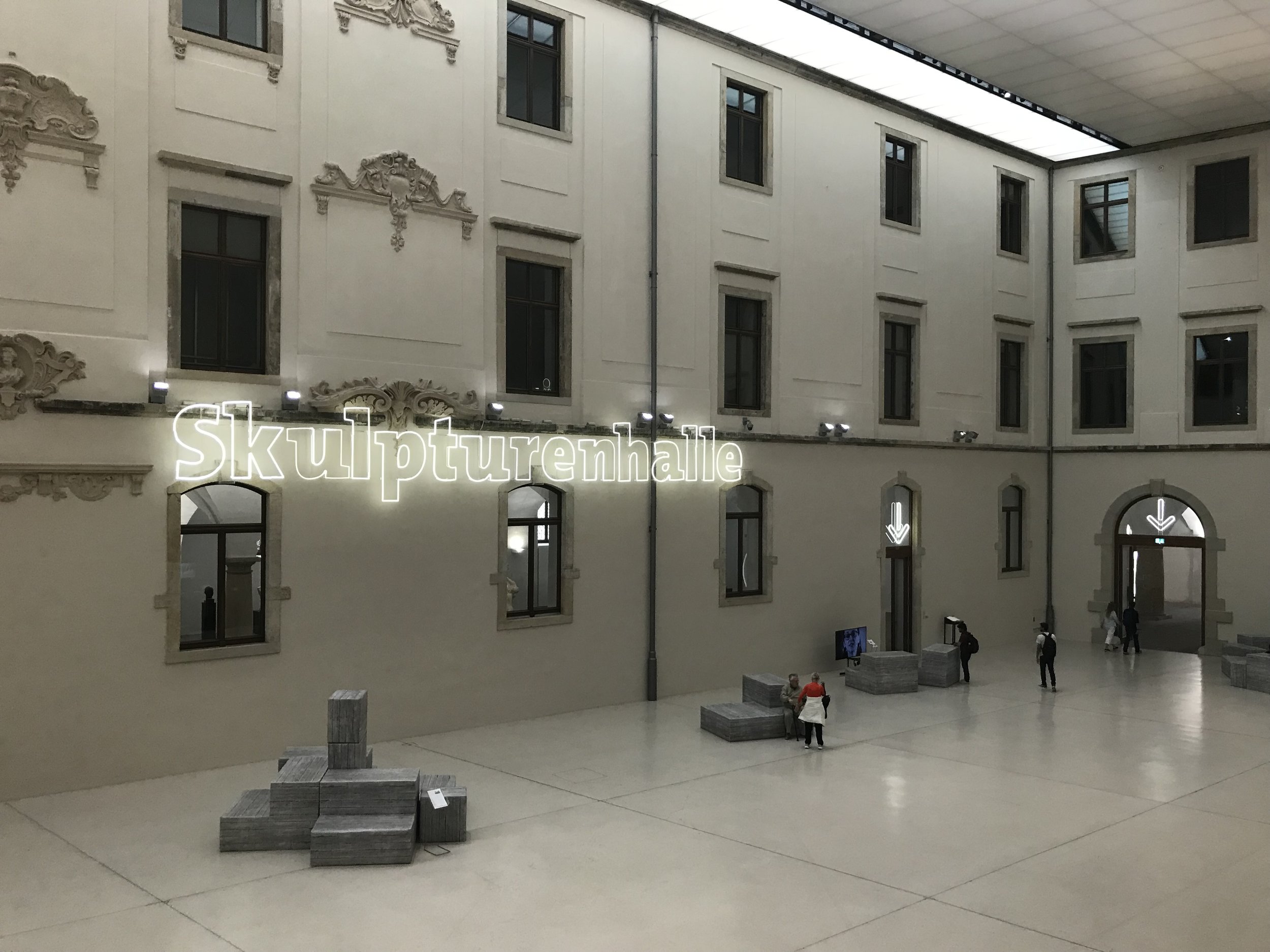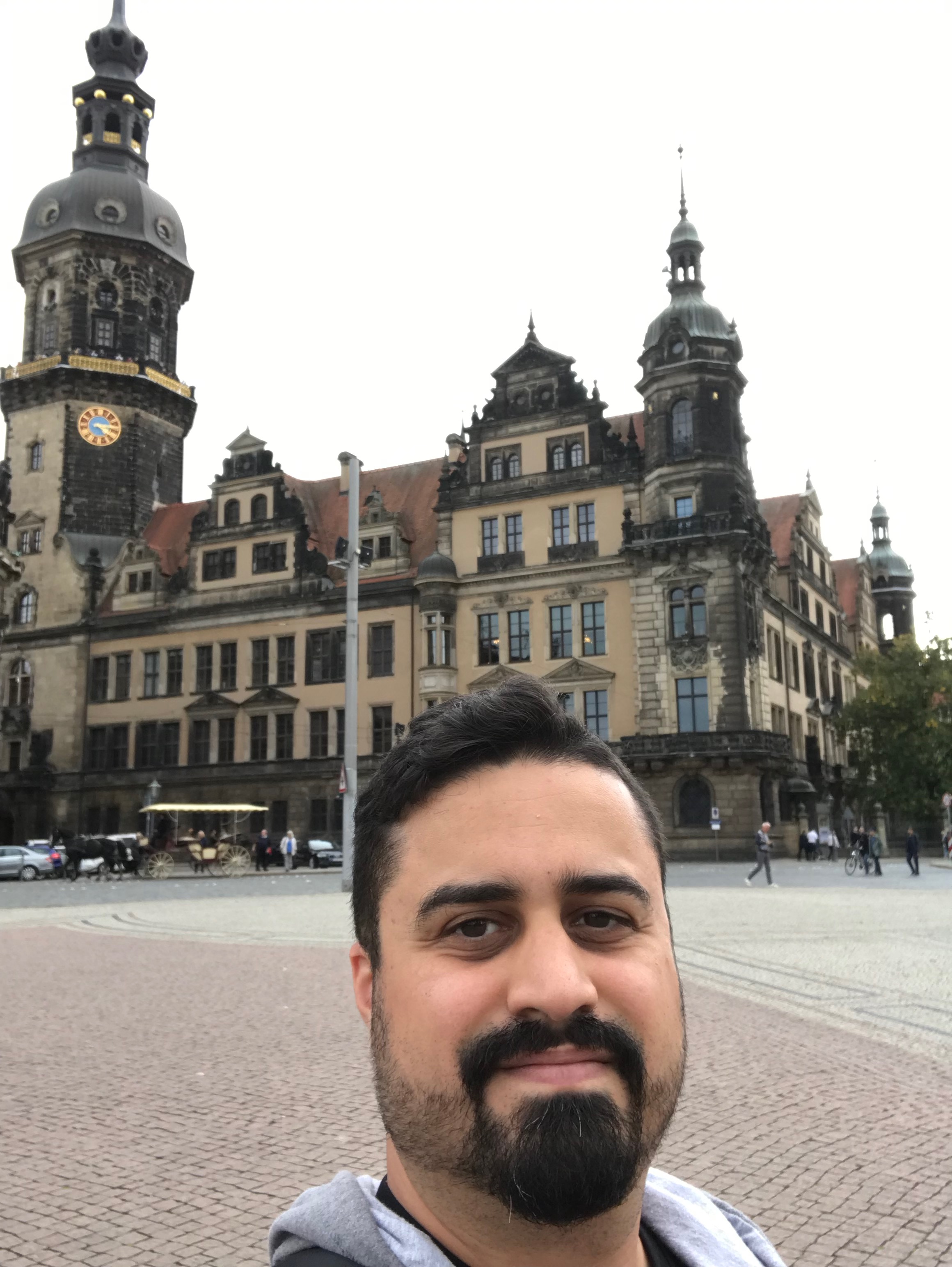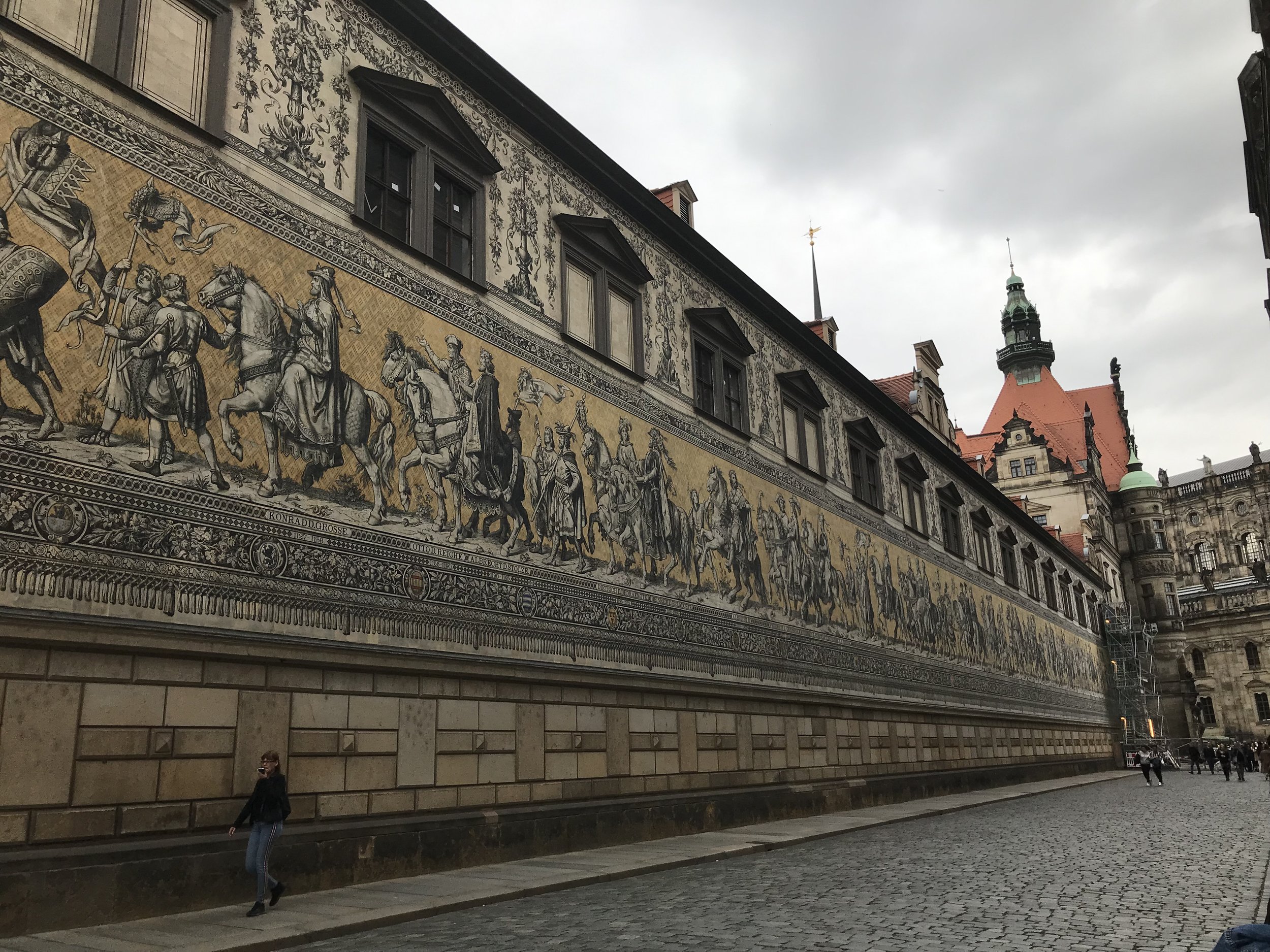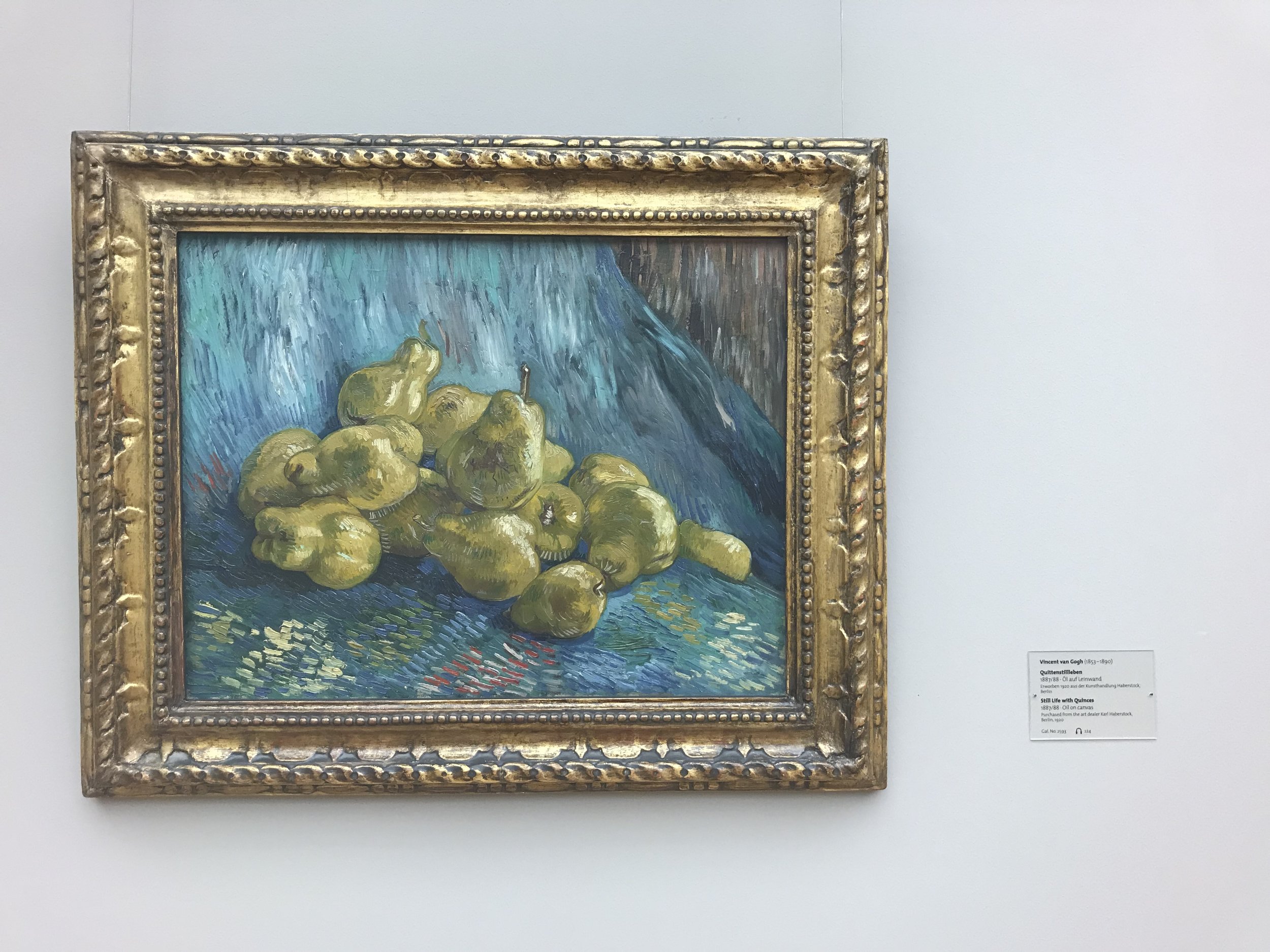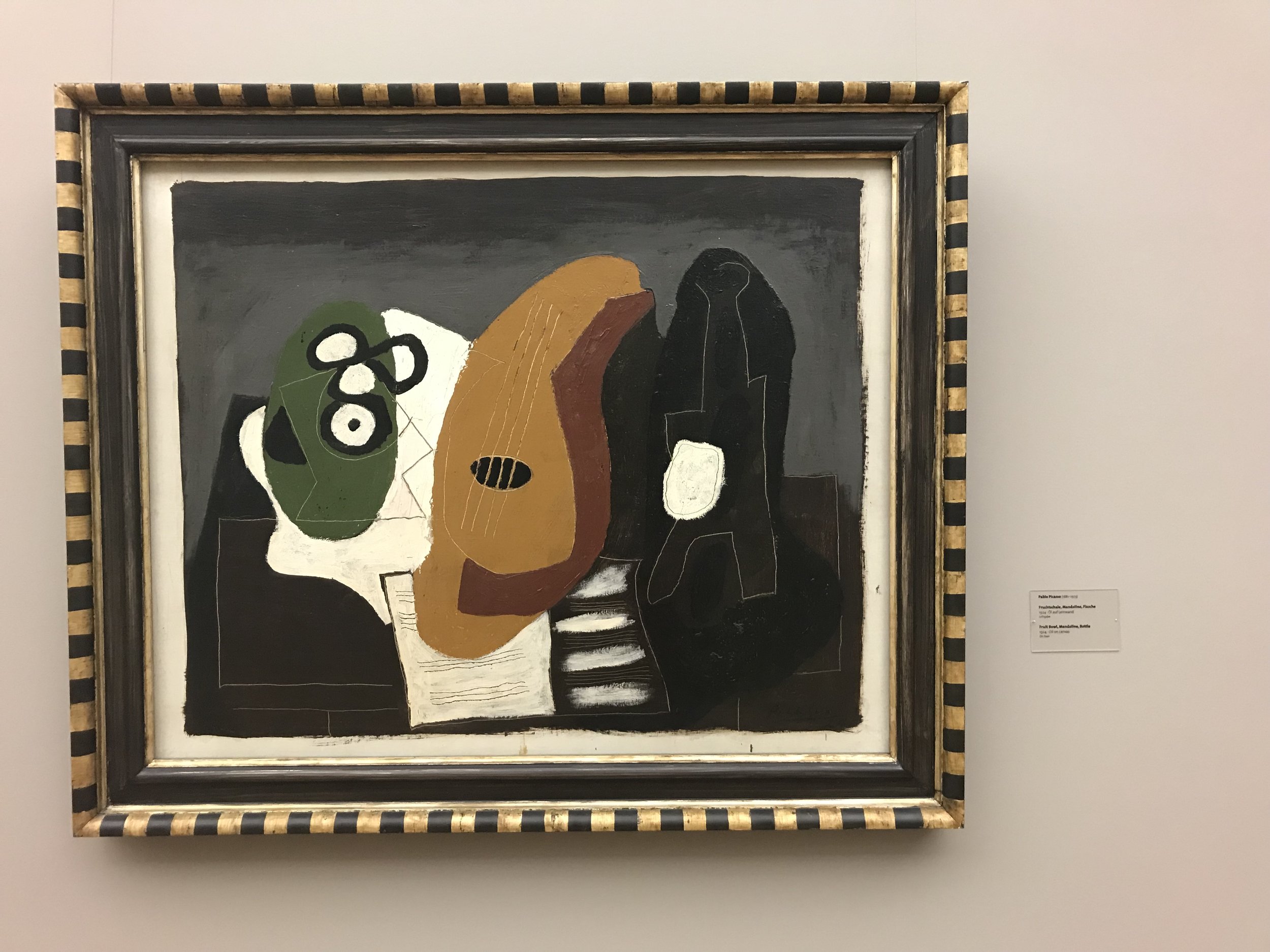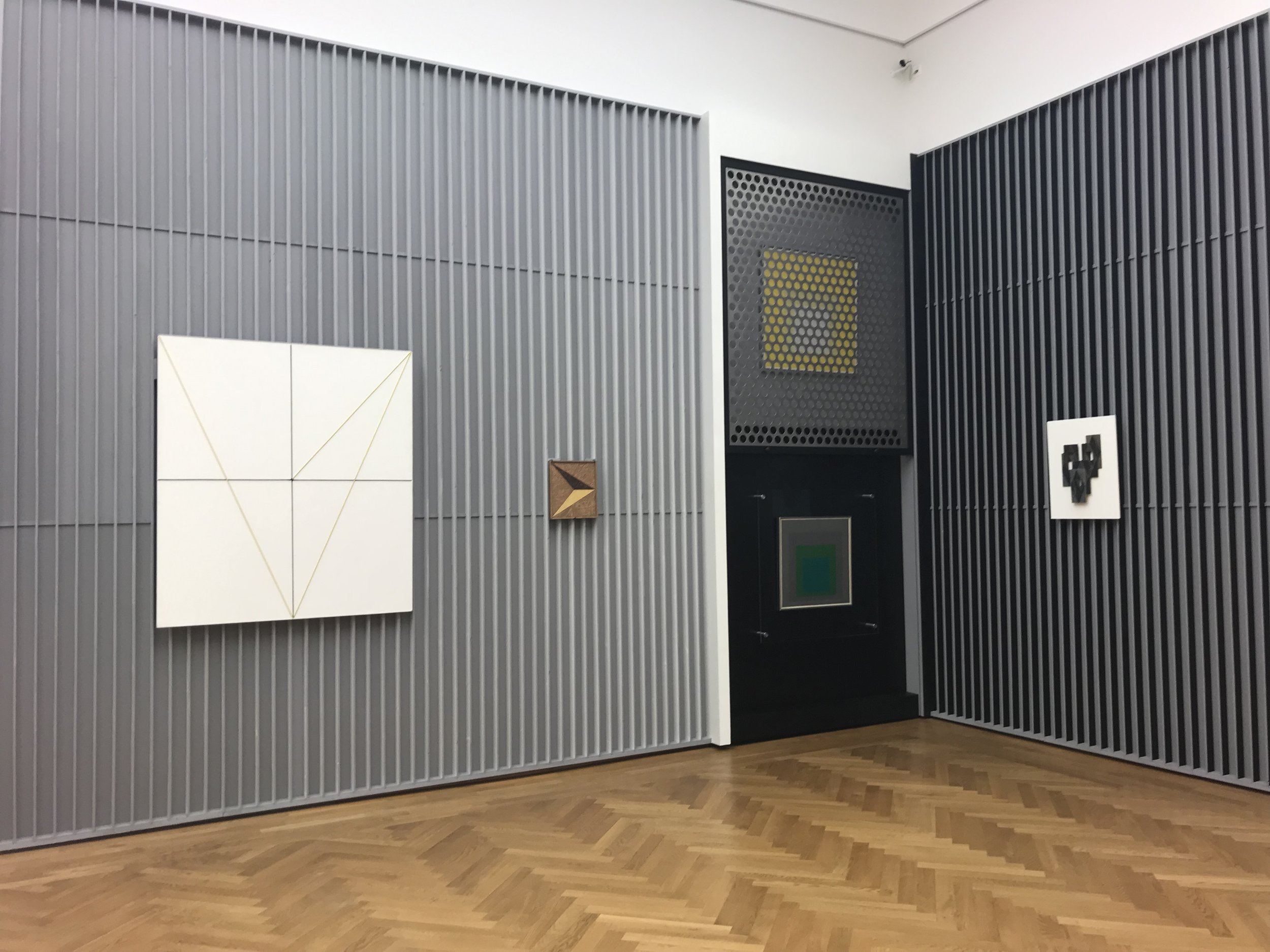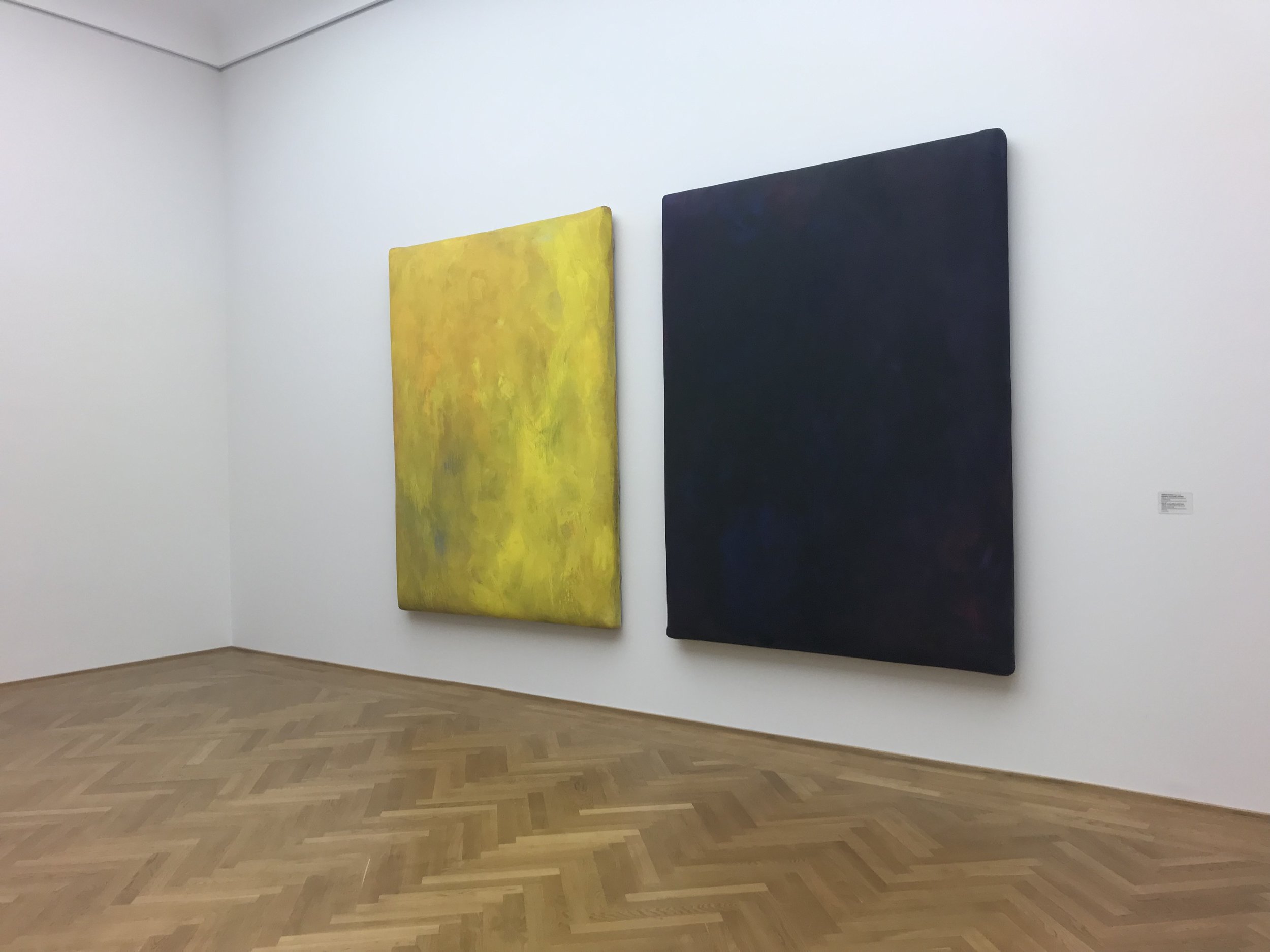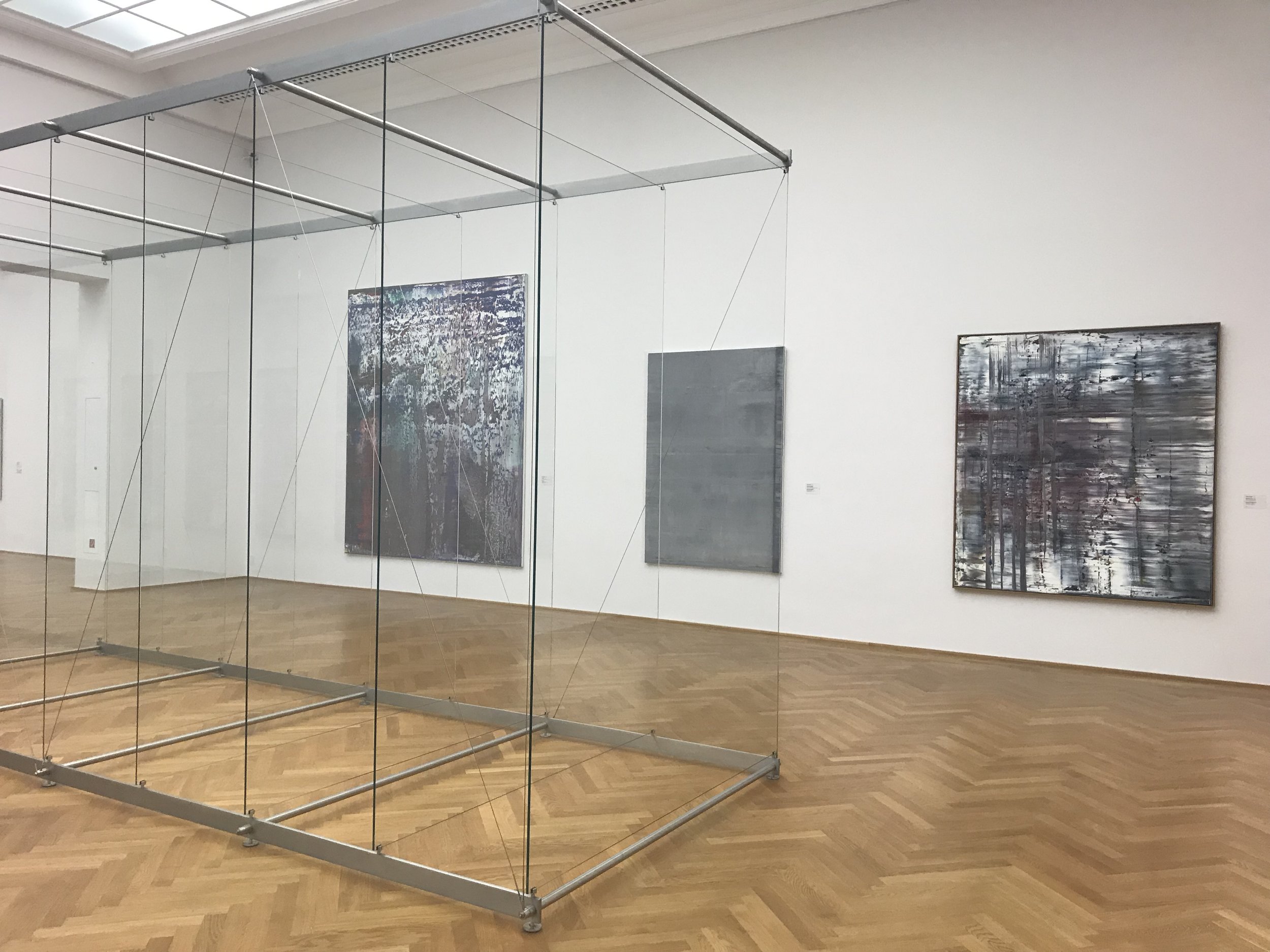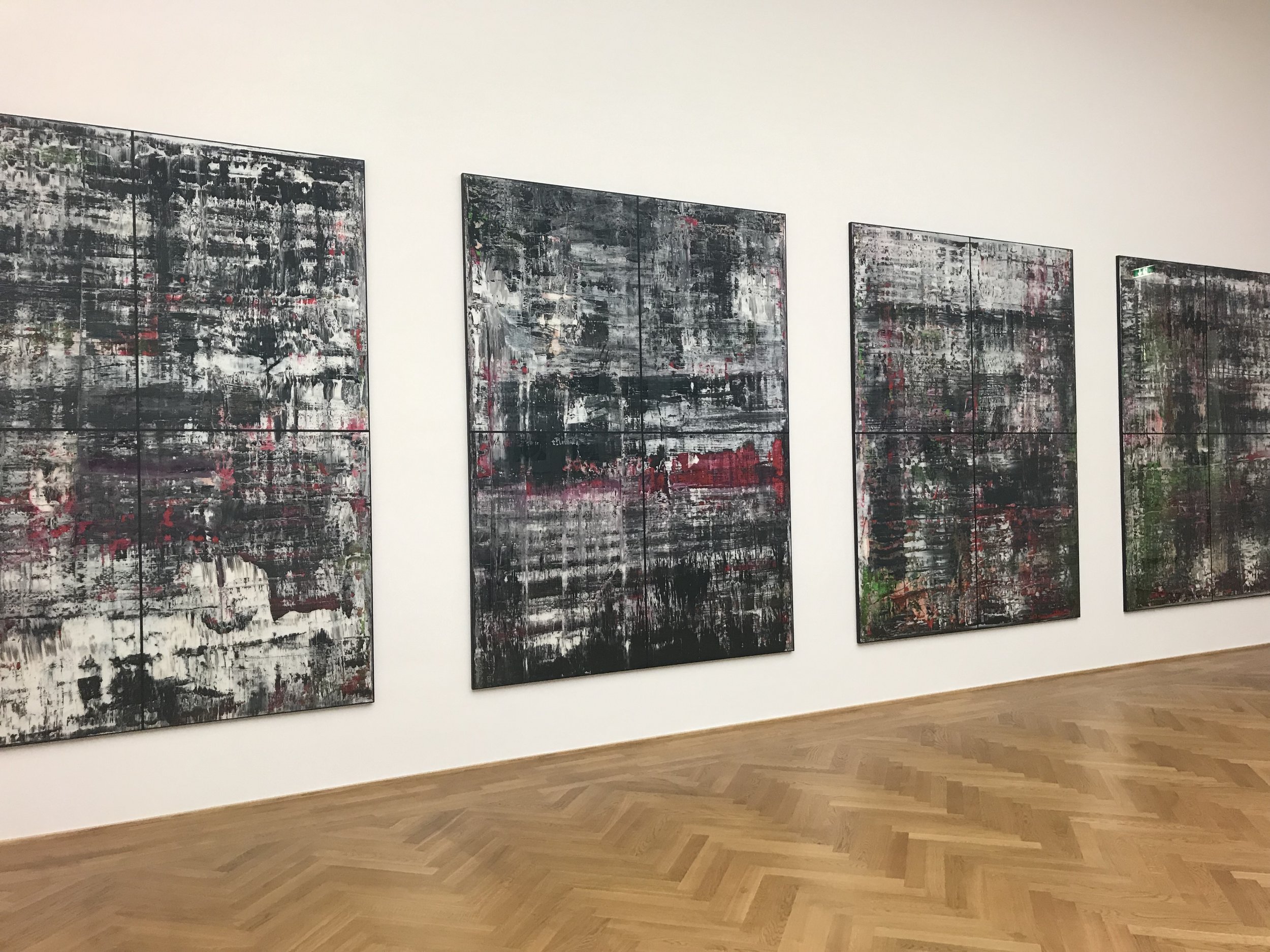 10/15/19
Having been in Dresden for 2 + weeks now I feel like this is becoming a second home for to me. It is an easy city to live in as a foreigner. I have met some wonderful people who have helped me along my way here. Jenny O'brien, Stefan Brock, Steffan May, Johanna Seidel, Nico, Denise, Torsen Rommel, Antje, Max (from Leipzig), and Ocean (from Berlin hostel) just to name a few. I have made it a point to attend as many galleries and receptions as possible. I have marked my calendar so I don't miss anything and to this date I have attended four receptions. Each time I meet make a new connection. Maybe in a way I am longing for creative connections. Much like the connections I recently made at Can Serrat.
Since my last blog entry I have visited The Zwinger Museum (Mathematisch & Physikalischer Salon), Pillnitz Palace & Park, The Landesbühnen Philoharmonisches, Germäldegalerie Alte Meister, Großer Garten, Zentralwerk, Berlin (Brandenburg Gate, Check Point Charlie, Gendermen Markt, Berlin Wall, Preußen Park), and Königstein, Bastie, and Kurort Rathen. I am looking forward to a return trip to Berlin next month and a visit to Leipzig to visit recent Saxon-Columbus visiting artist, Michael Hahn! Other places on my list are the five remaining museums in Dresden, Saxon State and University Library (Maya Codex), The KW (Berlin), Prague (Czech Republic), Freiburg, Bad Schandau, and possibly Wrocław (Poland).
I have settled into some studio work and spending a few hours a day there. Stefan B. showed me a local rummage & thrift store and I spent several hours there scouring for new materials for my studio work. After making several great finds I am now in the process of how to puzzle piece these images and objects together with what I have seen in person. Then to tie that into what I do best as an artist. I have had a few day hiatus from the studio due to traveling to Berlin and hike to Kurort Rathen. I am taking an additional day off to physically recover and to catch up on my emails, future travel research/plans, this blog, errands, and journaling. I am looking forward to the studio work ahead.
I have been participating in #inktober2019. That has really helped me focus on my life drawing skills. Capturing life in front of me in a 20-30 minute sitting. It has also helped me put where I have been in perspective. There is something extra special you take away from a setting when you spend time and attention with it. You can visit my Inktober drawings on my Instagram - @chzoneil12
As stated above I recently visited Berlin. Thank you to Jenny O'Brien for organizing this trip! I was only there roughly 28 hours but what a beautiful city! I also had my first hostel experience here! As I stated in my proposal when applying for this residency, I want to observe the German ingenuity and precision way of life. I am finding it hard to articulate what I have seen so far concerning that idea. In some facets of German life there is very strict guidelines, bureaucracy, and timetables but on the other hand there is some things they turn a blind eye too. Then there is a difference between Berlin, Dresden, and the countryside. This is something I can hopefully explain better in the journaling and studio work ahead. While in Berlin I was able to connect with Natalya Gimson, with whom I was at Can Serrat with, to have a coffee and to have a mini tour of the Eberwalder area.
The Kurort Rathen hike was very fulfilling! Stefan May was my guide and has become a good friend. We made a traveling error and we missed the Kurort Rathen stop. No worries. We just got off at the next village, which happens to also have Festung Königsten. We got to see the mountain fortress from the ground. Then we decided to walk the 1.5hour trail back to Kurort Rathen. After a beautiful walk back to original destination we made our way to the top of Bastei. We also visited Amselfall and Malerweg (The Painters Way). The recently weather has been prefect for this type of outdoor activity. We may not have much sunlight to speak of for the remainder of my time here. All in all we walked 14.5 miles and took 35,500 steps. I slept great that night!
I do have an announcement to make! On Sunday, November 17th I will be having a open studio and reception to publicly show my work. My studio is at Künstlerbund Dresden e.V. More info to come!
Thank you again to my wife and family for their continued support! Thank you to Iduna and Martin for making my stay as comfortable as possible. Thank you again to The Greater Columbus Arts Council for giving me this incredible opportunity. This will forever change my life! - Bis zum nächsten Mal!